The Most Diverse Fleet in the North!
The Wings Over Kississing fleet of over 25 aircraft includes Cessnas, Piston Beavers, Turbo Otters, King Airs, and Grand Caravans.
King Air 100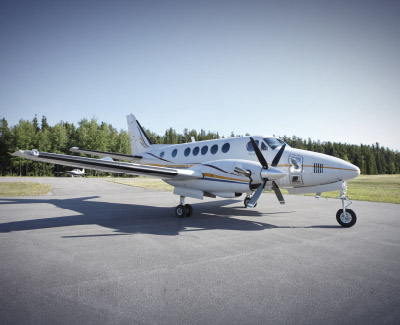 The King Airs are considered to be the elite charter aircraft in their class, with reliability and comfort as their mainstay. We have three King Air 100s, two of which are modified with cargo pods for increased hauling capacities. Although not required by Transport Canada, we crew every King Air flight with two pilots, putting your safety and comfort first. (Note: Some of our King Airs are now equipped with lavatories.)
Seats up to nine passengers.
Cessna 208 - Grand Caravan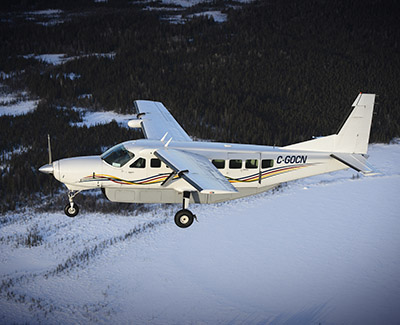 Our Cessna 208 Grand Caravan is ideal for hard work, offering virtually incomparable cargo hauling capacity. With its ability and reputation for getting into short and rugged airstrips, combined with its unique capability to easily convert from freight to passenger configurations or from wheels to floats, this turboprop aircraft is the ultimate choice for remote lodges, reserves and small northern communities.
Seats up to nine passengers.
Turbo Otter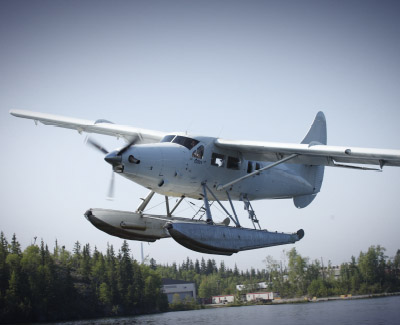 Wings over Kississing operates several Turbo Otters. The largest floatplane in the fleet, the Turbo Otter is capable of hauling large loads including building supplies and equipment, as well as external loads such as boats, canoes and lumber. Its large bubble windows ensure great viewing possibilities for both scenic flights and surveys. The Turbo Otter operates on floats throughout the summer and on wheels or wheel-skis during the winter months, making it a diverse charter option all year round.
Seats up to nine passengers.
Piston Beaver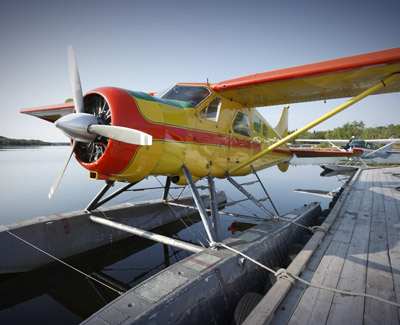 The classic Canadian bush plane, the DeHavilland DHC-2 Beaver, is the perfect medium between the Cessna and Otter. The Piston Beaver is primarily a float plane, but can be configured to wheels or skis for specific work.
Seats up to six passengers or four people plus gear.
Cessna 206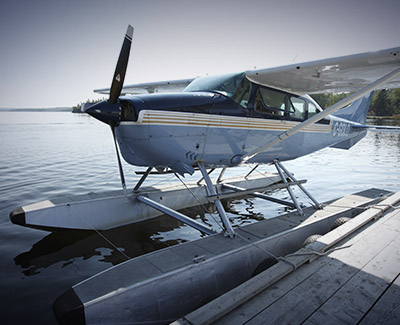 The Cessna 206 or Super Skywagon is a popular single engine bush plane, also known as the "sport-utility vehicle of the air". On floats as well as on wheels, this turbocharged aircraft is a great alternative to the Cessna 185, as it has improved hauling capabilities to carry that extra little bit of cargo you might have.
Seats up to four passengers.
Cessna 185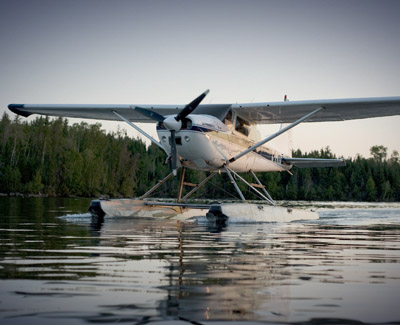 The Cessna 185 provides economical transportation for individuals or small groups. It is on floats in the summer months and on wheel-skis in winter.
Seats up to three passengers.